DELIVERING SUSTAINABLE SOLUTIONS
Our approach to sustainability
We believe in creating a sustainable environment for us and for those who follow. Our sustainability strategy consists of four pillars that align with our business: Supply Chain; Products & Customers; People & Community; and Environment & Climate Change. These pillars illustrate the commitments we have made, including specific targets in areas where we have the most meaningful impact.
Sustainability governance
As an international business we partner with other Bunzl businesses throughout the world to bring leading sustainability practice to our region. Our Sustainability Steering Committee provides leadership in the delivery of our sustainability strategy across Asia-Pacific. We report quarterly on sustainability to the Bunzl Board and participate in Bunzl global sustainability forums.
Learn more about what we do everyday
OUR SUSTAINABILITY STRATEGY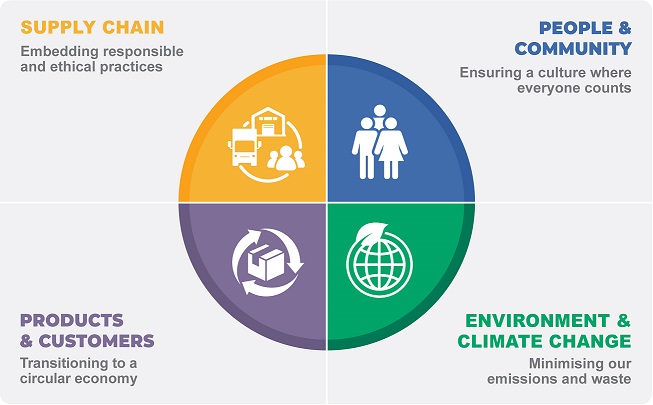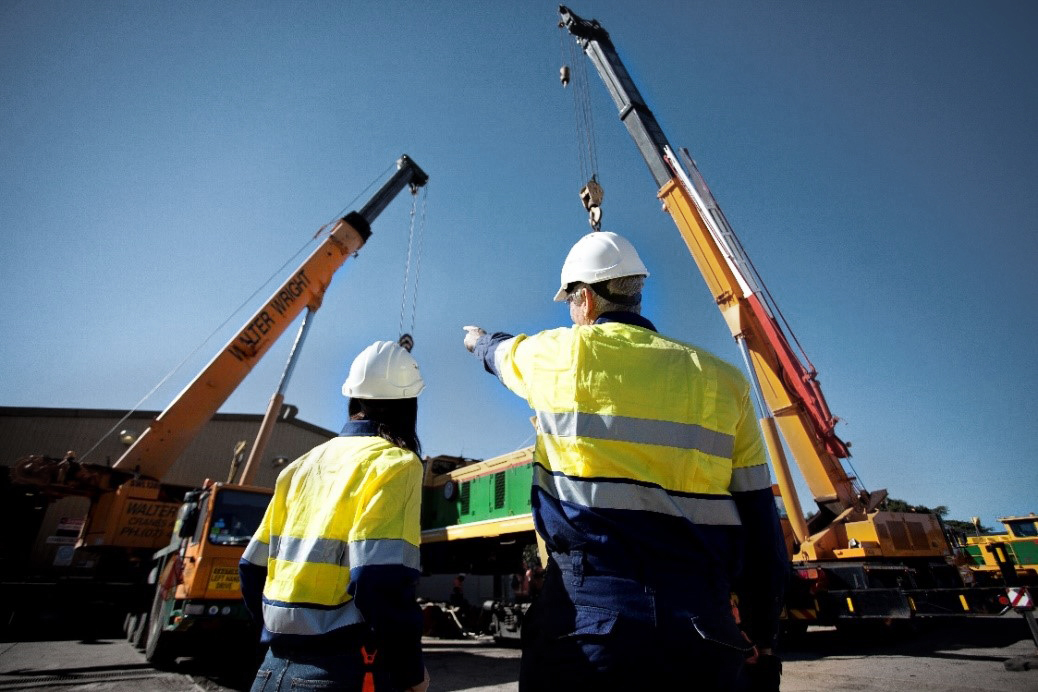 Supply Chain
Embedding responsible and ethical practices
Responsible Sourcing
We are committed to working with all our product suppliers to ensure that adequate standards and transparency are maintained in all areas of corporate responsibility. They are expected to meet the same internationally recognised human rights, environmental and quality standards that we expect of our businesses.
Our supply chain management processes ensure these products are manufactured and sourced responsibly. Our Ethical Sourcing Policy ensures that Bunzl sources products in an ethical and consistent manner. A key element is our Supplier Code of Conduct, which establishes our expectations for suppliers in the areas of labour and human rights, environment, health and safety, ethics, and management systems.
We have an assurance and quality control team based in Shanghai which performs regular audits of our direct suppliers in Asia to ensure that they meet our standards in relation to human rights and conditions of work. The audits cover various aspects including child, forced or bonded labour, disciplinary practices, management of homeworkers and foreign migrant workers, freedom of association, wages, working hours and health and safety.
Human Rights & Modern Slavery
We recognise modern slavery is a global issue that requires global action. As an international business we are wholly committed to eliminating modern slavery practices and respecting human rights across both our own operations and throughout our supply chain.
Our Modern Slavery and Human Trafficking Statement sets out the steps that we are taking to ensure that slavery and human trafficking is not taking place in our supply chain or in any part of our business, because we believe that our global supply chain brings local benefits.
Standards & Certifications
In Australia, we embrace the use of reputable third-party verification schemes on specific products and processes to ensure traceability and responsible sourcing practices; and we are continuously reviewing similar certifications in other parts of our region.
As a member of Australian Packaging Covenant Organisation (APCO) we have a packaging action plan that aligns with the requirements of the Covenant. We report annually to APCO on our progress to meet these actions.
View Bunzl's 2023 APCO Annual Report & Action Plan
Bunzl is recognised as an Australian Trusted Trader (ATT) with the Australian Border Force. This accreditation has been awarded to Bunzl as a result of an extensive evaluation pertaining to supply chain security and trade practice compliance. Benefits of ATT status include priority trade services, streamlined border processing and immediate access to goods. Through this, Bunzl can deliver upon its commitment to accurate forecasting and timely fulfillment, ensuring better outcomes for customers and suppliers.
We offer Forest Stewardship Council® (FSC® C117930) certified and ABA (Australasian Bioplastics Association) compostable certified products within our range.
We are also members of Sedex and of EcoVadis supplier data exchange programs and will provide our data to our customers if requested.

Product & Customers
Transitioning to a circular economy
Circular Economy
By providing products that are suited to the circular economic model, we are doing our part to ensure that waste is kept out of nature.
Product Stewardship
The concept of product stewardship supports the environmentally sound management of products and materials over their entire life. We believe that by embracing this concept, we can reduce the amount of excess packaging used in our supply chain and work with our customers to minimise impact to landfill and the environment.
We provide millions of customers all over the world with essential hygiene and health products, and renewable wood fibre materials sourced from branded suppliers make up a substantial component of these. We take ownership of the products we manage and seek to only purchase responsibly sourced wood fibre products and will not knowingly accept from our supply chain any paper-based products that may contain wood fibre harvested illegally or sourced from protected forest areas.
Innovation
We believe that through innovation we find more dynamic solutions. At Bunzl, we are committed to leading continuous innovation to deliver more sustainable product solutions.
Our product and packaging specialists are always on the lookout for emerging trends and product solutions, so they can provide our customers with the expert advice their businesses need to thrive.
Our extensive and flexible supply chain offers our customers the opportunity to choose from a wide range of products to meet both their commercial and sustainability needs.
Transition Planning
In an increasingly environmentally conscious world, we understand the pressure that is placed on our customers to reduce their environmental footprint. We proactively partner with our supply chain to transition to more sustainable alternatives to meet consumer expectations and / or legislative requirements such as the single-use plastics bans.
We are taking a proactive approach to transitioning away from unnecessary, problematic single use virgin plastic packaging. Our in-house product and packaging sustainability experts are working with our customers to find the most suitable products and services. This includes reviewing product ranges and providing advice on sustainable alternatives.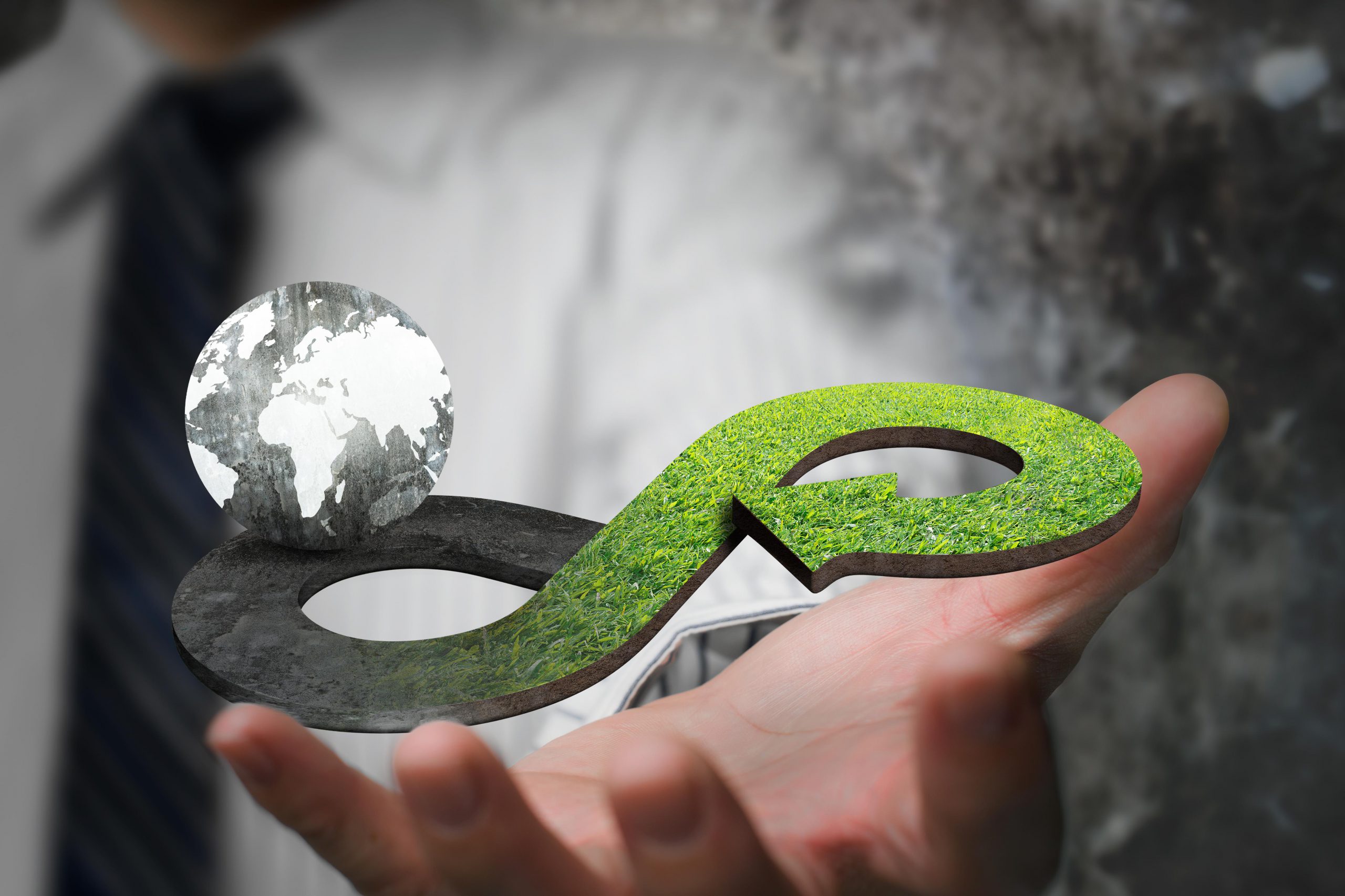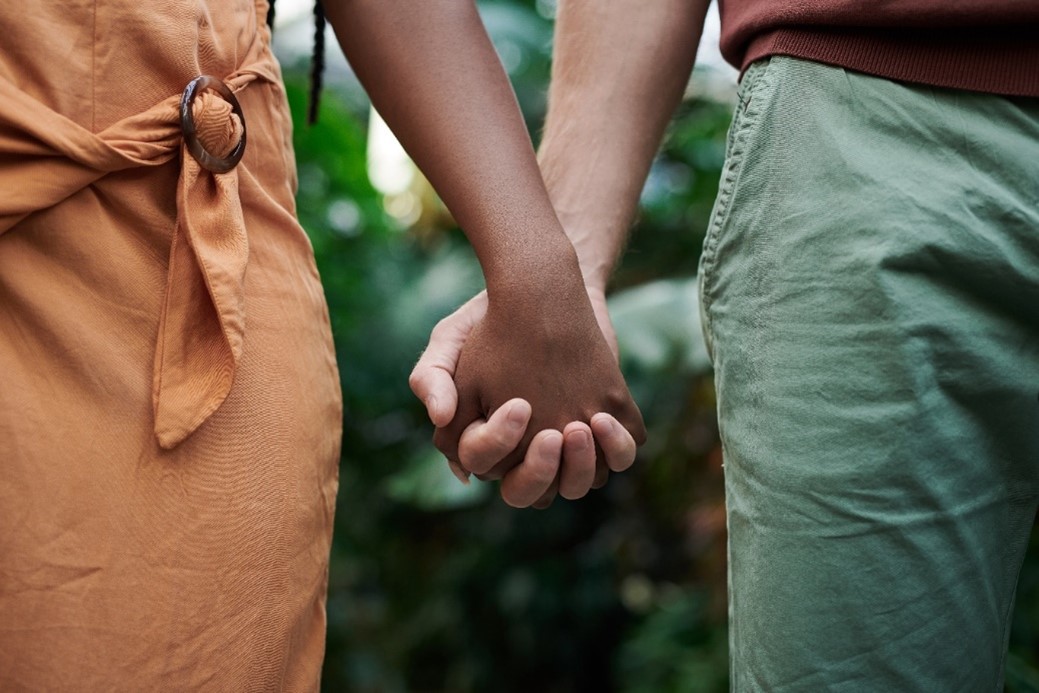 People & Community
Ensuring a culture where everyone counts
Diversity & Inclusion
We believe that through diversity we build strength. By creating an equitable and inclusive work environment, we create opportunities for growth. We treat our employees fairly and equally, which means they have all the resources they need for success.
The principles of diversity and inclusion apply to our recruitment, training, promotion, transfer, reward management and performance appraisal procedures, in addition to all terms and conditions of employment.
Health & Safety
We believe that the safety and security of our employees is our first priority.
Compliance with legal obligations in our operating jurisdictions is our minimum requirement, however, we seek to improve our health and safety performance by identifying and sharing best practices across our businesses to ensure all risks are addressed.
We believe that at Bunzl everyone counts. We provide programs that support employee wellbeing, giving our workforce opportunities to maintain and enhance their health, and improve their capacity to work safely and effectively.
Indigenous Engagement
Our commitment to the Indigenous community is focused on working with organisations to turn good intentions into tangible actions and results.
We also have partnerships with Indigenously owned organisations such as Heart2Heart and Cole Workwear.
Heart2Heart is a Supply Nation Certified Palyku owned Indigenous business that provides first aid training and equipment around Australia. As Bunzl Safety holds safety at its core, we support Heart2Heart by delivering their nationally accredited training in First Aid and Mental Health First Aid.
Find out more about Bunzl's Indigenous Engagement including our Reconciliation Action Policy here
Charitable Giving
We believe that investing in our local communities is the right thing to do. We want to be a figure of support for our employees and broader communities which is why we provide cash donations, local community support and donations of stock.
Our employees are also encouraged to act as responsible citizens within their community by supporting projects that aim towards the common good and improvement of their community.
We also offer community service leave so that our employees can spend time supporting a charity if they wish.
Environment & Climate Change
Minimising our emissions and waste
Energy & Emissions
The next decade will be decisive in the world's ability to tackle climate change; and we recognise that our direct operations, distribution network and supply chain are all part of the challenge.
We have ambitious plans to reduce the carbon emissions from our operations and our fleet. This includes optimising energy efficiency, solar installations, and the purchase of renewable electricity. In addition, our fleet will transition to hybrid vehicles by 2025. Once implemented our carbon reduction plan will see emissions from our operations and fleet reduce significantly.
Waste to Landfill
We remain committed to complying with environmental requirements in the jurisdictions where we operate and maintain a certified ISO14001 environmental management system at our Australian and New Zealand sites.
Throughout our business and operations, we encourage reuse and recycling practices in order to reduce waste to landfill. We have an ambitious waste improvement program that will see waste to landfill from our operations reduce significantly in the coming years.
Plastic Pollution
Plastic pollution is one of the biggest challenges of our time. That's truer now than ever before, as the world steps up its use of hygiene products that keep us safe. The daily running of our customers' operations depends on the items we provide, and in many cases no viable alternative to plastic exists today – especially when it comes to healthcare consumables like gloves and gowns, and food packaging for grocery and catering.
At Bunzl, many of the products we sell contain plastic, and so we recognise our responsibility to be part of the solution. That's why we're working with our customers and suppliers to facilitate lasting behaviour change that will lead the industry towards a more sustainable approach to single-use plastics. We understand that the elimination of oxo-degradable plastics products from our range is crucial and we are committed to working with our customers to do so.
Transition to a Circular Economy
We know that our customers, suppliers and the communities in which our business operates all want to find ways to protect our environment and to make better use of natural resources.
We continually seek opportunities to partner with customers, suppliers, and other stakeholders – to help strengthen the circular economy including recycling and re-use systems to secure end of life options for our products.
Bunzl is honoured to have won the Our Packaging Future Award for Packaging Sustainability Education in the Industry Engagement category at the 2022 APCO Awards.
The award is granted to leaders in sustainability education who embody innovation in the space. Our sustainability awareness program includes fact sheets, staff training, sustainability ambassadors, range reviews and readily available expert advice for customers.
At Bunzl, we work hard to ensure that sustainability is at the forefront of everything we do and that our customers have the necessary support to make sustainable choices.