START YOUR CAREER JOURNEY WITH BUNZL
Diversity & Inclusion
We believe that through diversity we build strength. Our business culture is underpinned by our corporate responsibility framework that sets out our legal, ethical and social behaviors. Our goal is to lead by example and treat all employees in the business the way we like to be treated.
Corporate Responsibility
We believe in creating a sustainable environment for us and those who follow and that everyone counts. We are committed to ensuring that our business is conducted according to rigorous ethical, professional and legal standards. Our dedication to reducing our impact on the environment is paramount and at the forefront of our minds.
Wellbeing
We believe that the safety and security of our people is our first priority, both at work and at home, and we actively encourage it by providing programs to support these initiatives. This gives our workforce opportunities to maintain and enhance their health, maximize their fitness and improve their capacity to work safely and effectively.
Corporate
Do you feel comfortable working in a corporate office environment? Across our business we have roles in Information Technology, Corporate Finance & Shared Services, Administration, Human Resources, Customer Service, Marketing, Procurement, Project Management and Business Analytics.
Healthcare
Safety
Hospitality
Cleaning
Specialty Healthcare
Sector Specialisation
Do you want to use or develop your industry expertise? Our specialist salesforce work with our customers to ensure they receive the best possible advice on their product and service needs including efficient cost in use solutions or productivity improvements, sustainable alternatives, range rationalisation options, health and safety requirements and assistance with regulatory compliance.
Warehouse & Operations
We pride ourselves on reliability, do you? We provide an on time, in full delivery service by maintaining high product availability coordinated by an experienced and passionate supply chain team. Working together with our dedicated warehouse team located in multiple locations across Australia and New Zealand, our customers can rely on us.
Wellbeing & COMMUNITY
We believe that investing in our local communities is the right thing to do. We provide opportunities for Bunzl employees to be involved in local community projects and contribute to social impact causes. Our partnership with Clontarf Foundation is making a real difference in the Indigenous Communities.
career opportunities
We believe that when you join our team, your potential is endless. We encourage employees to take charge of their development and career growth and look to appoint from within wherever we can. It is our people who make the difference and help us deliver the group strategy for our business. We will continue to invest in our people to ensure we retain the best talent through a range of development programs including an Education Support Program.
proSperity planning
We believe that motivated people create happy customers. We aim to ensure that everyone who works for Bunzl is treated and paid fairly. We run a number of recognition programs to reward employees for "going the extra mile' and living the Bunzl Values. Every employee at Bunzl Australasia is eligible for additional payment linked to performance be it bonus, commission or profit share.
DISCOUNTed CORPORATE DEALS
Enjoy discounted Bunzl products (of which there are many!), health insurance benefits and an array of holiday savings with our preferred partners.
Work Life balance
We believe that at Bunzl everyone counts. This means that we recognise that families come in a shapes and sizes and offer a range of programs to ensure you get the right balance. Enjoy our early finish Fridays and purchase annual leave policies to ensure you are maintaining your work life balance at Bunzl. Our parental leave and flexible working conditions are also no exception.
employee assistance program
At Bunzl we believe in you. We recognise that at times we may need additional support for ourselves and our families so at Bunzl we offer an Employee Assistance Program that is flexible and responsive to assist employees in their work and life responsibilities.
Take a moment to meet some of the valued members of the Bunzl team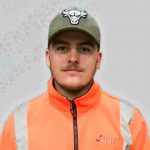 "James Hunter is a storeperson working out of our Bunzl Safety branch in Erskine Park and we were lucky enough to employ him through our partnership with the Clontarf Foundation. James was mentored through his schooling years after finding Clontarf following a tough bout as a teenager. He spent his younger years looking after his brothers and sisters whilst his dad was in jail and his mum wasn't around. He struggled as a white skinned Aboriginal throughout this time and did not have a role model. Bunzl has been working with the Clontarf Foundation to show these young men what job opportunities are available to them. Bunzl is his first proper job since leaving school and he is excited to see where his career progresses. James has changed a lot as a person in the last few years, especially since becoming a dad himself. He values the people at Bunzl and his leaders whom treat him as equal. We are thrilled that James is now a permanent employee and we are excited to see where his career takes him."
James Hunter | Erskine Park | Storeperson | Bunzl Safety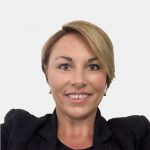 "Jo-Anne is an Account Manager working out of our Brisbane office and has been with Bunzl since 2017. She began in Melbourne in Cleaning & Hygiene and within 6 months was able to transfer branches up to sunny Queensland where she began her career in the Hospitality sector. Jo is grateful for her management teams who have mentored her and allowed her the opportunity to grow and develop both personally and professionally. She has been able to put herself in a position where she can now service multiple industries including hospitality, healthcare and aged care. On a day-to-day basis, Jo is mostly out on the road, but the variety in her work and her customers keeps her job exciting. She is spending much more time working virtually with her customers now but has been able to put a lot more time into the administration side of work. Jo feels her hard work has always been recognised throughout her time and her achievements are celebrated. She describes the Bunzl environment as having endless opportunities, it is just up to the employee to determine what they want and how much they want it."
Jo-Anne Bez | Morningside | Account Manager | Bunzl Australia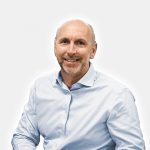 "This is Malcolm Bailey, our Managing Director for Bunzl New Zealand and Healthcare. He has been with Bunzl for 21 years and began his career in Adelaide as Branch Manager. Malcolm transitioned to our Victorian branch to further his career where he began looking after the Southern Region before easing into the Healthcare sector. He describes Bunzl as a company that doesn't just buy and sell, but a truly exciting environment that maintains a customer centric approach. He values the transition into healthcare where his role has allowed him to maintain contact with various sites internally whilst making a real difference to customers. Malcolm is excited about the opportunity in digital innovation at Bunzl as the business aims to continually evolve not only with internal processes but also in integration with customers and exciting products and opportunities in the healthcare space. Malcolm describes Bunzl's spirit as 'can do' and this is reflected in the loyal colleagues he interacts with every day; the business really takes its employees along on this exciting journey."
Malcolm Bailey | Dandenong Sth | Managing Director – Bunzl New Zealand & Healthcare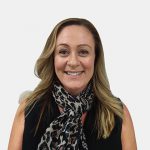 "Meet Fiona Floyd, a Bunzl HR Manager who has been with the business for an incredible 31 years. Fiona started at Salgo working as an Office Junior in her teenage years. This was her first professional job and eventually became a 'Jack of all Trades' working as an assistant to the owner and in accounts before progressing to an Office Manager role. Salgo was acquired by Bunzl and at this point Fiona moved into a HR Administrator role, with no HR experience for Bunzl Catering Supplies. Her HR career took off from here where she moved to HR Coordinator then HR Manager for Bunzl Food Processor Supplies when it became a business unit and finally, HR Manager for Shared Services & New Zealand. Fee, as she is affectionately known, sees Bunzl as a continually evolving business where there are limitless opportunities. This is evident in her career progression which has seen significant growth in areas like human resources where she mainly increased her knowledge through on the job experience. The challenging and scary moments in her career is what she loves as well as making a difference and being able to relate on a personal and professional level to other acquisitions as Bunzl continues to grow."
Fiona Floyd | Enfield | HR Manager | Shared Services & New Zealand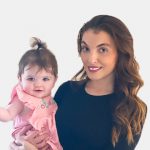 "Introducing Bianca Redfern, one of our Customer Service Managers. Bianca has been with Bunzl for 2.5 years starting in our Bunzl Food business in Victoria. Her team and scope of her role grew with some internal changes to the business soon after. She was given the opportunity to make the role her own and implement some very positive changes which increased the service level of the Customer Service team. Bianca loves coming to work everyday and supporting her team through these great changes as the business continues to grow in the digital space. As a new mum, we were able to offer Bianca the opportunity to receive our new Parental Leave payment that was launched in 2019. She was grateful that she could take the time to focus on her daughter Savanna whilst being away from her role as a manager. This took the stress out of having a child, being a first-time mum and planning a wedding! Bianca is now back on deck working with her team again. She is excited for the opportunities that Bunzl offers and is grateful for the community-based and family environment that she is part of."
Bianca Redfern | Customer Service Manager | Bunzl Australia – Dandenong South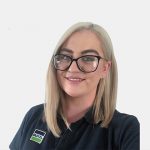 "Meet Ashlea Johnson, an Account Manager for our Bunzl Safety team in Victoria. Ashlea has been with Bunzl for 18 months and primarily focuses on lifting and rigging equipment. Ashlea's role shows the true diversity of the Bunzl business. Prior to the current pandemic, Ashlea was on site everyday at multiple tunnel and level crossing works across Melbourne giving technical advice and sourcing new opportunities. The diverse nature of products that are required by her accounts keeps her busy, anything from shackles and chains to custom built items. Ashlea is grateful for the equal playing field that Bunzl offers allowing her to be so involved in a male dominated industry. She loves the family-oriented nature of our culture and the people she works with; she is constantly busy and excited by her job in the short time she has been here. A pivotal moment that Ashlea appreciates so far in her Bunzl career was the opportunity to go underground and watch the road header breaking through the final piece of concrete at the new State Library Station to make way for the tunnel boring machine (TBM). Something not all of us get to see in our day-to-day jobs! Ashlea is excited to see where her role takes her and the projects she is involved with as Melbourne continues to grow and improve transport networks."
Ashlea Johnson | Account Manager | Bunzl Safety – Laverton