START YOUR CAREER JOURNEY WITH BUNZL
Diversity & Inclusion
We believe that through diversity we build strength. Our business culture is underpinned by our corporate responsibility framework that sets out our legal, ethical and social behaviors. Our goal is to lead by example and treat all employees in the business the way we like to be treated.
Corporate Responsibility
We believe in creating a sustainable environment for us and those who follow and that everyone counts. We are committed to ensuring that our business is conducted according to rigorous ethical, professional and legal standards. Our dedication to reducing our impact on the environment is paramount and at the forefront of our minds.
Wellbeing
We believe that the safety and security of our people is our first priority, both at work and at home, and we actively encourage it by providing programs to support these initiatives. This gives our workforce opportunities to maintain and enhance their health, maximize their fitness and improve their capacity to work safely and effectively.
Corporate
Do you feel comfortable working in a corporate office environment? Across our business we have roles in Information Technology, Corporate Finance & Shared Services, Administration, Human Resources, Customer Service, Marketing, Procurement, Project Management and Business Analytics.
Sector Specialisation
Do you want to use or develop your industry expertise? Our specialist salesforce work with our customers to ensure they receive the best possible advice on their product and service needs including efficient cost in use solutions or productivity improvements, sustainable alternatives, range rationalisation options, health and safety requirements and assistance with regulatory compliance.
Warehouse & Operations
We pride ourselves on reliability, do you? We provide an on time, in full delivery service by maintaining high product availability coordinated by an experienced and passionate supply chain team. Working together with our dedicated warehouse team located in multiple locations across Australia and New Zealand, our customers can rely on us.
Wellbeing & COMMUNITY
We believe that investing in our local communities is the right thing to do. We provide opportunities for Bunzl employees to be involved in local community projects and contribute to social impact causes. Our partnership with Clontarf Foundation is making a real difference in the Indigenous Communities.
career opportunities
We believe that when you join our team, your potential is endless. We encourage employees to take charge of their development and career growth and look to appoint from within wherever we can. It is our people who make the difference and help us deliver the group strategy for our business. We will continue to invest in our people to ensure we retain the best talent through a range of development programs including an Education Support Program.
proSperity planning
We believe that motivated people create happy customers. We aim to ensure that everyone who works for Bunzl is treated and paid fairly. We run a number of recognition programs to reward employees for "going the extra mile' and living the Bunzl Values. Every employee at Bunzl Australasia is eligible for additional payment linked to performance be it bonus, commission or profit share.
DISCOUNTed CORPORATE DEALS
Enjoy discounted Bunzl products (of which there are many!), health insurance benefits and an array of holiday savings with our preferred partners.
Work Life balance
We believe that at Bunzl everyone counts. This means that we recognise that families come in a shapes and sizes and offer a range of programs to ensure you get the right balance. Enjoy our early finish Fridays and purchase annual leave policies to ensure you are maintaining your work life balance at Bunzl. Our parental leave and flexible working conditions are also no exception.
employee assistance program
At Bunzl we believe in you. We recognise that at times we may need additional support for ourselves and our families so at Bunzl we offer an Employee Assistance Program that is flexible and responsive to assist employees in their work and life responsibilities.
Take a moment to meet some of the valued members of the Bunzl team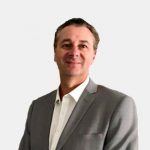 "Meet James Turner, Senior Account Manager from our Interpath business. James has been with Interpath for an incredible 27 years! Working remotely based in New South Wales, James' focus is servicing customer accounts across quite a large territory which includes the ACT. When he first began all those years ago, he was in an office-based job. From here, he moved to selling on the road to smaller accounts. His focus was getting new customers on board which was quite challenging. It has only been a few years since Bunzl acquired Interpath, but James has seen significant opportunities in that time with the support network of a larger group. He has been able to work with our sales training partner, Simon Dethridge, to further his skills and is now going through the implementation of a system that is new to the Interpath team. James' job keeps him on his toes, the flexibility is great and you never quite conquer everything, which keeps the motivation high. A recent re-appointment of the NSW Health contract has provided more opportunities to keep James even busier over the coming years, where he will be required to train nursing staff on new blood collection products."
James Turner | Interpath Services – NSW | Account Manager
"This is Seven Ni, an employee from our Global Sourcing business operating in China. Seven has been with the business for 9 years where he worked as a Factory Auditor for many of those before moving to Factory Audit Supervisor in 2019 where he currently remains now. A core part of the Global Sourcing team's work is to audit Bunzl suppliers to ensure the highest of standards in the products we source and the factories they are acquired from. When Seven began in the business, this was a fundamental part of his role and at the time, he was involved with around 90 audits per year. The team strived to ensure continuous improvements with their suppliers to bring them up to required standards. The team held multiple workshops with new suppliers each year to cover best practice, zero tolerance issues and support them in continuing to be a Bunzl supplier. Now, as a supervisor, one of Seven's many responsibilities is managing our Supplier Data Management System (SDMS) that was established in conjunction with our local team IT team in Australia. His biggest achievement is that Bunzl employees all over the world enquire about the SDMS! Seven is excited about future prospects in managing Bunzl suppliers on social accountability outside of the confounds of Asia."
Seven Ni | Global Sourcing – China | Factory Audit Supervisor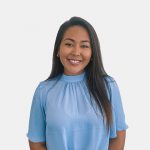 "This is Jessica Farr who works as Procurement Manager in Queensland with our Fire Rescue Safety Australia team. Jess spends her days doing sales order entries, submitting purchase orders and international freight and has been with the business for 5 years. When she first started, Jess was in reception/service administration. As the company grew, more roles became available, and she slowly moved to the sales side before also taking on international freight, adding to her repertoire. We loved hearing about Jess' passion for international freight. She is the only person across the FRSA team who does this job, and it was a great challenge to take on. Everyday, Jess gets to speak to people across the globe as she works to procure emergency services equipment from places like Italy and Germany. FRSA have further integrated with the wider Bunzl APAC group following the acquisition, with the implementation of the Pronto system. This is something Jess is excited to see make her job that little bit easier! She has been working closely with Melissa Ly from Bunzl Safety to learn more about Pronto and how to use it in her job."
Jessica Farr | Fire Rescue Safety Australia | Procurement Manager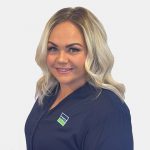 "Introducing Erin Smith, Contracts Administrator at our Bunzl Safety, Erskine Park office in New South Wales. Erin started as a casual in 2017 helping with data entry part time in the warehouse following the birth of her son four months earlier. From here, Erin started working on the warehouse floor and following Christmas, she was asked to be a permanent member of the warehouse team. Two years passed before Erin took the opportunity to become a part of the Customer Care team when a role became available. Again, after a two-year stint, Erin moved into her current role where she helps to maintain customer contracts, facilitates new tenders and maintains pricing. Erin enjoys the stable environment that Bunzl provides her after many years moving around the country and having to take various jobs. As a busy mum, her role works in with her personal life giving her the balance she needs but also providing opportunities for growth. As a person who thrives off a challenge and moving onwards and upwards, Erin has loved moving into her new role but is also proud of her growth through the COVID pandemic. She's excited to see where her job takes her next, hoping to be involved with larger contracts, to have the experience of supporting customers who are important to our economy."
Erin Smith | Bunzl Safety | Contracts Administrator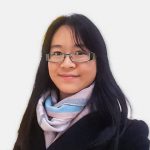 "This is HJ, Marketing Analyst from Bunzl Australia & New Zealand in Melbourne. HJ has only been with the business for less than a year but describes her experience as a great start working with a wonderful team. HJ is responsible for understanding the impact our marketing campaigns and activity has on the consumer. She often works to a set of scheduled reporting requirements but also enjoys the innovative parts of project work. Working in a large business, HJ loves the fact that good news stories, information and ideas get shared amongst the various, very diverse business units. Her immediate team have been the best group of people for her to work with but not just that, the extended Bunzl workforce have been so patient and helpful in working with HJ to get a grasp on who Bunzl is and what we do. She loves collaborating with other people in the business inside and outside of her branch and is proud of her role in a large digital project that is currently on the go! With a relatively new team beside her, HJ is excited to continue to support the business in any way that she can as we grow and innovate in the digital and marketing space."
Hui Jun (HJ) Heng | Bunzl Australia & New Zealand | Marketing Analyst